Shop News
The Open Sweepstake
---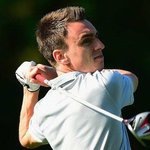 We are delighted to announce that, with The Open just around the corner, our sweepstake is now live in the Shifnal Pro Shop:
£2.00 entry per pick - Pop into the shop to enter

*Prizes are subject to the number of entries
You can simply message us below to purchase your square or alternatively, you can purchase directly from the Pro Shop - but be quick as once the tournament starts...the entries close!
Good luck to all of you involved in this sweepstake!
If you would like more information on this sweepstake then please get in contact with the Pro Shop by sending us a message via the 'contact us' tab below!